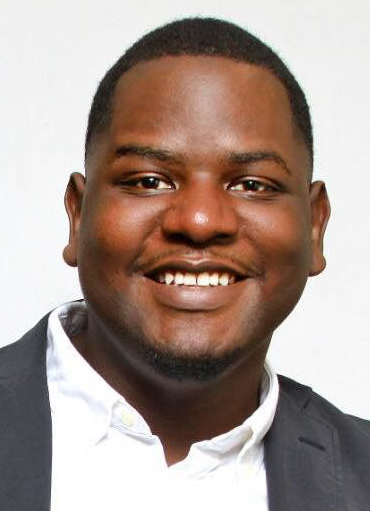 MA - Marquette Univ.
106 Switzler Hall
Bio
Darvelle Hutchins is a Wisconsin native and doctoral student in the Department of Communication at the University of Missouri. He is serving as an Editorial Assistant for the Journal of Management Communication Quarterly (MCQ). Darvelle's research is focused on issues of diversity, power, and stigmatized identities in organizing. Current projects include studying how LGBTQ+ identifying churchgoers are stigmatized in Black Church organizing and exploring if/how Black Church community members are socialized to think about and practice health. After earning his PhD in Communication, Darvelle foresees a career as a professor at a college or university that supports his interests in engaged research, organizational consulting, and community peace-building.
Darvelle began his doctoral journey at Mizzou after spending nearly a decade as a practitioner in Corporate America. While earning his undergraduate degree in Communication and Studies in Leadership at Ottawa University, he worked in the financial services industry, starting as a Personal Banker and worked his way to Senior Financial Sales Consultant. After completing undergraduate studies, Darvelle earned an MBA at Ottawa University. He then worked as an HR Project Manager, HR Generalist, and HR Labor Strategist. As an HR professional, Darvelle felt deeply burdened and called to explore organizational identity maintenance during organizational change. He then returned to graduate school at Marquette University where he earned a MA degree in Communication.
Darvelle recently completed a one-year appointment as an UM System Graduate Assistant in the Division of Inclusion, Diversity, and Equity and now serves as a member of the department diversity and inclusion committee. He is currently finishing his coursework, doing research and teaching. Darvelle has taught International/Intercultural Communication, Oral/Interpersonal Communication, Small Group Communication, Public Speaking, and Communication Competencies for a Diverse Workplace—all at the undergraduate level. When Darvelle is not busy with his academic work, he enjoys Groupon spa dates and serving as a member of Phi Beta Sigma Fraternity, Inc.