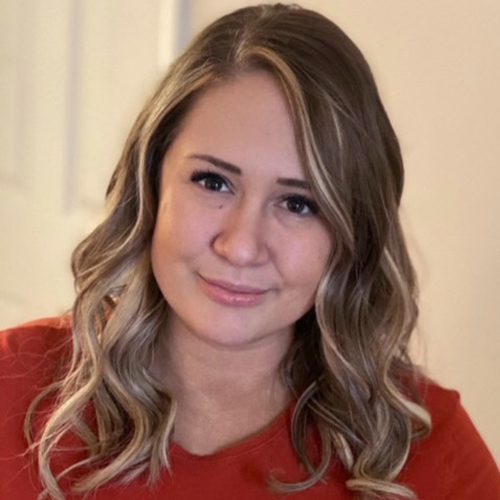 MA – Indiana University Purdue University-Indianapolis
Bio
Alaina Leverenz researches dyadic interactions throughout a variety of contexts. She is most focused on interactions between romantic partners and parent/child. She looks at how the communication between parent and child in the early years affect the individual's ability to commit, express emotions, develop meaningful relationships, and cope with hardship later in life. She also works in Dr. Haley Hortsman's Narrative Lab studying pregnancy during COVID-19.
Alaina is a current PhD student at Mizzou. She earned her Master of Arts degree in Applied Communication from Indiana University Purdue University-Indianapolis (IUPUI) where she researched commitment, maintenance, and interdependence in friendships and romantic relationships. She received her Bachelor of Science degrees in Communication and Graphic Design from William Woods University.
Alaina has presented her research on various panels in the Interpersonal Division at the National Communication Association (NCA) Conventions. She has also served as a conference submission reviewer for NCA in Applied Communication.
Alaina has work experience in higher education and nonprofit. She has a passion for volunteering in her community including organizations such as the Indiana Coalition to End Sexual Assault, Indiana Protection for Abused and Trafficked Humans taskforce, Coalition Against Rape and Domestic Violence, PHACE Syndrome Community, and Alpha Chi Omega sorority.