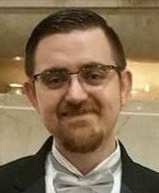 MA - Univ. of Kansas-Sterling
007A Switzler Hall
Bio
Tim Luisi (M.S., University of Kansas) researches representations of gender and race in children's media, the effects of those representations, and how parents mediate discussion of those topics with their children.
Tim has been published in highly ranked peer-reviewed outlets such as the Journal of Children and Media, the Journal of Media and Religion, the Howard Journal of Communications, and the Journal of Homosexuality.
Tim's work has also been recognized with top paper mentions with both the International Communication Association and Association for Education in Journalism and Mass Communication. As a graduate teaching assistant, Tim has served as an assistant instructor of Media and Society and Introduction to Communication Theory, and has also served as an instructor of Introduction to Public Speaking. He is also currently serving as a co- undergraduate research coordinator for the Media & Diversity Center and as a member of the Graduate Curriculum Committee.