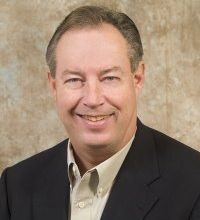 CEO & Founder
eAccountable Denver, CO
Bio
Durk Price (BA, 71) currently resides in Denver, CO and is the Chief Executive Officer and Founder of eAccountable, which he grew from a start-up, into a full-service digital advertising agency that serves celebrated brands, such as: Peter Millar, Waterford Crystal, CafePress, and Beretta, among others.

Over the past 19 years, Durk has piloted virtually every touch point of eAccountable's operation, including everything from ensuring the success of its team and driving the sustainable growth of its clients, to developing accredited partnerships with household names like Google, Bing, Amazon, Facebook, Yahoo! Gemini, Commission Junction, Pepperjam Network and more. 

Prior to eAccountable, Mr. Price was the President and Founder of NetBlocks an internet design, programming, and content development firm. Before NetBlocks, Durk worked as an AVP in the Commercial Real Estate Leasing division of Cushman & Wakefield (NYSE: CWK), one of the leading global real estate services firms, staffing more than 45,000 employees, across 400 offices, spanning 70 countries. 

Durk Price holds a Bachelor of Arts in History from the University of Missouri and is a Member of the Denver Business Journal Leadership Trust.