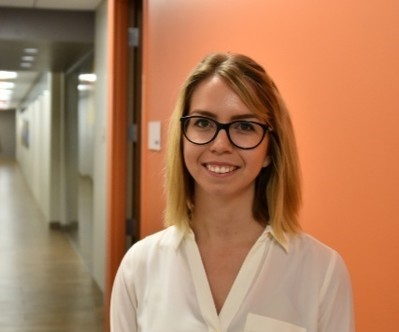 MA - Kent State Univ.
106 Switzler Hall
Bio
Olivia researches how families use narrative to build resilience and support their mental health. Her recent work has explored the intergenerational transmission of values through narrative in Costa Rican families, and parent-child socialization about apartheid in South African families. She has presented research papers at regional and national conferences, and has been published in peer-reviewed journals. 
She earned her B.A. in Public Relations from Baldwin Wallace University (BWU), and her M.A. in Communication Studies from Kent State University (KSU). Additionally, she studied abroad at Webster University Geneva in Geneva, Switzerland; Sichuan University in Chengdu, China; Universidade Católica Portuguesa in Lisbon, Portugal; and Costa Rican Language Academy in San Jose, Costa Rica. Olivia was also a recipient of a Pulitzer Center Student Reporting Fellowship and spent the summer of 2018 conducting research on the snap elections in Ljubljana, Slovenia. Prior to beginning the doctoral program at Mizzou, Olivia was working as a Human Resources Analyst at a Fortune 500 company. 
Throughout her graduate career, Olivia has received several awards and fellowships recognizing her for outstanding teaching, research, and service. Some of these include the Nancy Burrell Award from the Central States Communication Association for top student paper in the Interpersonal/Family Division (2022), the James Mignerey Collegiality Award for community building amongst graduate students (KSU, 2018), and the G. Ellsworth Huggins Fellowship from Mizzou. At Mizzou, she teaches COMM 1200 (Introduction to Public Speaking) and is a graduate advisor for Lambda Pi Eta.