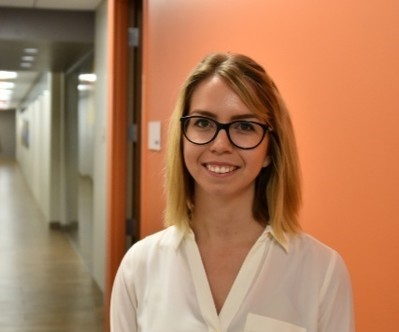 MA - Kent State Univ.
007A Switzler Hall
Bio
Olivia's research interests lie at the intersection of family communication, intercultural communication, and qualitative methodology. Her recent research has explored the power of intergenerational family storytelling in intercultural contexts, as well as adoptees' sensemaking surrounding birth parent communication.

She earned her B.A. in Public Relations from Baldwin Wallace University, and her M.A. in Communication Studies from Kent State University. Additionally, she has studied abroad at Webster University Geneva in Geneva, Switzerland; Sichuan University in Chengdu, China; and Universidade Católica Portuguesa in Lisbon, Portugal. Olivia was also a recipient of a Pulitzer Student Reporting Fellowship and spent the summer of 2018 conducting research on the snap elections in Ljubljana, Slovenia. Prior to beginning the doctoral program at Mizzou, Olivia was working as a Human Resources Analyst at a Fortune 500 company.

At Kent State, she served as a Teaching Assistant, a Research Assistant, and as an Editorial Assistant for the Journal of Family Communication. At Mizzou, she is teaching Public Speaking and is the Graduate Assistant to the Director of International Programs, Dr. Haley Horstman.