The Department of Communication's Kevin J. Hales was Selected for the Black Book Interactive Project Scholars Program at the University of Kansas
His many successes have brought him a long way from his humble beginnings in the South Bronx, New York
Kevin J. Hales, a visiting assistant professor in the Department of Communication, recently joined the Black Book Interactive Project Scholars (BBIP) Program at the University of Kansas, a task he will undertake while working in his current position at Mizzou.
 The Black Book Interactive Project Scholars Program is a three-tiered project that is part of the History of Black Writing Program at Kansas. The BBIP is designed to teach the world about the power and importance of Black writers. "It's Black thought in book form," Hales says. The first phase of the BBIP is an introduction to digital humanities and digital computing.
 "For me, it's a chance to convince a group of top-tier scholars from some of the most renown institutions to rethink, reimagine what we understand to be a 'book.' The questions I ask, are 'what makes a book a book?' Does it have to be made of paper? Could it be stone? Does it have to have pages? Could it have columns?' There are places in West Africa that have ancient sites that go back 3,000 to 4,000 years. People kept information in stone form, etched records in stone. So, you get a distinct perspective on the power of writing, including what is and isn't literature. There are family diaries, letters, and other artifacts in West Africa that I want to digitize. As a New Yorker, Black writers have influenced my whole life. The intelligence and art of the Harlem Renaissance of the 1920s and 1930s still percolated many decades later during my childhood."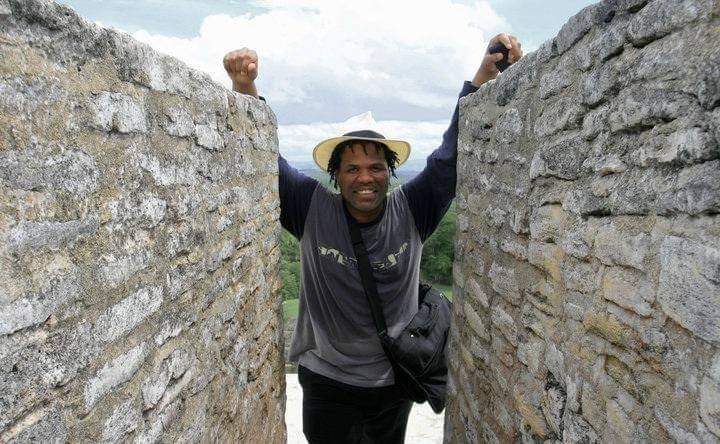 Hales has an undergraduate degree in history, religion, and philosophy from Fisk University, one of the oldest HBCUs (historically black colleges and universities) in the United States. He has a master's degree from North Carolina Central University in history, and another master's degree in communication from Ohio University. Hales also earned his PhD in communication from Ohio. 
Over the past year, Hales has collaborated with scholars across the nation as part of the first cohort of Project S.T.A.N.D. Fellows at the Atlanta University Center and the University of Maryland. In addition, Hales was selected to be in the first cohort of the Rural Scholar Program at Tarleton State University's Rural Communication Institute and Texas Social Media Research Institute. As a Rural Scholar, Hales can publish two articles on his research and conversations with African-descended rural farmers living in the American Lowcountry South and West Africa in the Rural Communication Journal at Tarleton.
 Hales, who has spent a lot of time in Africa and Europe doing research through various fellowship programs, says he came to Mizzou as a visiting professor three years ago for the opportunity to teach in a top-tier communication program at one of the country's best universities. "I'm a proud New Yorker," he says. "But I've enjoyed my three years here in Missouri for many reasons, including its culture and people. This is a beautiful state, so gorgeous and green, and in Columbia, you have easy access to Kansas City and Saint Louis." 
 Hales, who next fall will be an assistant teaching professor in communication, says he wants to make his department proud and help bring honor and prestige to the university through his work. "I was speaking with a group of students the other day on campus, and I told them, 'you know, it has been a long road from Welfare, the South Bronx, and poverty – living in the projects and slums. It's been a very long and winding road from that to being here and at Mizzou. But what a great journey.'"