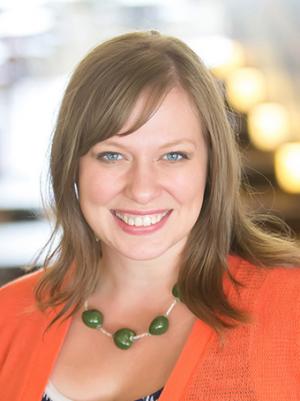 Associate Professor
212 Switzler Hall
(573)-882-3522
Bio
Dr. Colleen Colaner's research examines how communication shapes and sustains relationships in complex, diverse, and modern family structures and experiences. A major focus of her research is communication in adoptive families, examining how adoptive parents' communication with and about birth families sustains adoptee wellbeing. Colleen also researches links between family communication and diverse social identities, such as religion and political identification. In this work, Colleen focuses on children's communication experiences and abilities, with an aim to understand children's unique perceptions of their family relationships.
Colleen takes an applied approach to scholarship by translating family communication research to families in the community. Colleen serves as a family communication educator, partnering with mental health professionals in Columbia to provide families with strategies for connecting and coping. Her research is solution-focused to provide families with communication processes to support relational health and personal wellbeing. 
Colleen's work has been published in Communication Monographs, Communication Research, Sex Roles, Journal of Family Communication, and Adoption Quarterly in addition to regional and specialty journals. She has also presented her work and received top paper awards at a number of regional and national conferences. Colleen's work has been supported with grants from the Organization for Research on Women and Communication as well as the University of Missouri (Research Board, Research Council, Arts and Science Alumni Organization Faculty Incentive Grant, and the Richard Wallace Alumni Fund). She was also the recipient of a University of Missouri College of Arts and Science fellowship in 2015. Colleen is on the editorial board of Journal of Family Communication, Western Journal of Communication, and Southern Communication Journal. Colleen is active in the family and interpersonal divisions of the National Communication Association.
Research Interests
Family diversity; Identity in family and personal relationships; Discourse dependence; Adoptive families; Interfaith families; Intergroup theorizing; Social identity difference; Children's communication; Family communication training
Courses Taught
COMMUN 4520 Family Communication
COMMUN 4701 Children's Communication
COMMUN 9310 Seminar in Family Communication 
Select Publications
Nelson, L. R. & Colaner, C. W. (in press). Fostering "family": Communication orientations in the foster parent-child relationship. Western Journal of Communication.  
Horstman, H., Schrodt, P., Warner, B. E., Hays, A., Maliski, R., Koerner, A., & Colaner, C.W. (2018). Expanding the conceptual and empirical boundaries of family communication patterns: The development and validation of an expanded conformity orientation scale. Communication Monographs, 85, 157-180.
Horstman, H.K., Colaner, C.W., Nelson, L.R., Bish, A., & Hays, A. (2018). Communicatively constructing the birth parent relationship in open adoptive families: Naming, connecting, and relational functioning. Journal of Family Communication, 18, 138-152.  doi:10.1080/15267431.2018.1429444
Nelson, L. R., & Colaner, C. W. (2018). Blending cultures: Communicatively negotiating divergent racial identities in visibly adoptive families. Journal of Family Communication, 18, 51-67. doi: 10.1080/15267431.2017.1396987
Colaner, C. W., Horstman, H. K., & Rittenour, C. E. (2018). Negotiating adoptive and birth shared family identity: A social identity complexity approach. Western Journal of Communication, 82(4), 393-415.
Colaner, C. W., & Soliz, J. (2017). A communication-based approach to adoptive identity: Theoretical and empirical support. Communication Research, 44, 611-637. doi: 10.1177/0093650215577860
Horstman, H. K., Butauski, M., Johnsen, L. J., & Colaner, C. W. (2017). The communication privacy management of adopted individuals in their social networks: Disclosure decisions in light of the discourse of biological normativity. Communication Studies. Advanced online publication. doi: 10.1080/10510974.2017.1324890