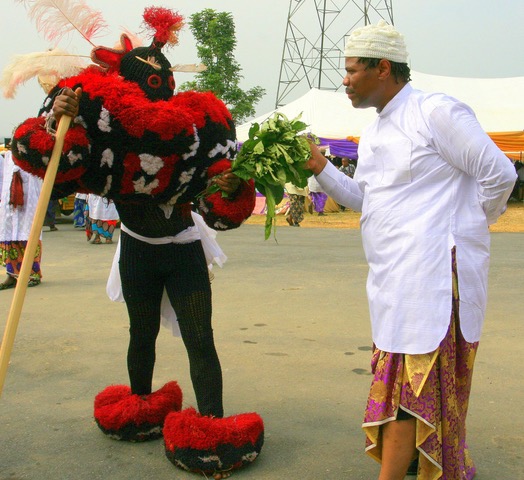 Visiting Assistant Professor
315 Switzler Hall
Bio
Dr. Kevin Hales
I am an intercultural communication scholar and Africologist who focuses on the rhetorical and grammatological dimensions of nonverbal communication in West Africa. My research reimagines and repositions Lower Niger tributary so-called secret societies such as Ekpe and Mgbe as communication and friendship societies. One of my primary goals is to foster innovative research that explores the intersections of communication studies, African studies, and Africana studies. Additionally, I study the representations and rhetorical imagery of African-descended people in Western media.
As a public scholar who values communication across cultures, I'm a firm believer in fostering research projects that include collaborations with traditional intellectuals in marginalized communities. Some of my partnerships are with local scholars working among the Efik, Efut, Qua, and Igbo (Nigeria and Cameroon); Garifuna (Honduras and Belize); and Gullah/Geechee (South Carolina, Georgia, and Florida).
My upcoming book project investigates Africa as the site where human communication first began. I utilize intercultural, interpersonal, and rhetorical scholarship that explores Nsibidi as a system of written and gestured nonverbal communication. Along these same lines, I examine the intercultural capacity of Ekpe and Mgbe to form and strengthen sociocultural friendship bonds among differing West African ethnic communities in Nigeria and Cameroon. I believe Ekpe and Mgbe performed such a function for people living in proximity to the numerous tributaries of the Lower Niger River region. Initiation into these two prominent social groups allowed Efik, Efut, Qua, and Igbo members to not only more effectively communicate, but also forge deep, long-standing intercultural connections.          
Over the course of my career, I have received research funding from the Newberry Library, Marco Institute/University of Tennessee, J. William Fulbright Scholar Program, Fulbright-Hayes Program, National Endowment for the Humanities, United States Department of State/Bureau of African Affairs, Avery Research Center for African American History and Culture, Ohio University/Scripps College of Communication, University of Michigan, and Michigan State University.
In 2016, the National Museum of African Art at the Smithsonian added my seminal research on the origins of Black commercial photography in western Africa to their archives.
At the University of Missouri, I teach courses on Black Speak ("Black rhetorical styles"), intercultural communication (communication across cultures), political communication and the African American community, and research methods.
I attended Fisk University (B.A. in History, Religion, and Philosophy), North Carolina Central University (M.A. in History) and The Ohio University (Ph.D. and M.A. in Communication Studies).