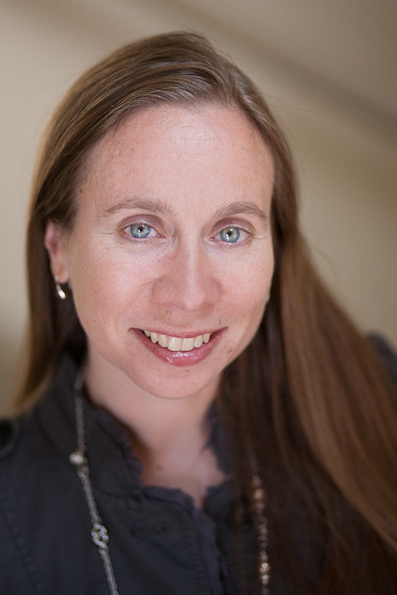 Associate Professor
218 Switzler Hall
(573)-882-0747
Bio
Dr. Rebecca Meisenbach teaches courses in organizational communication, organizational advocacy, qualitative research methods, and the introductory course in communication theory. In her role as Director of Department International Programs, she develops and promotes study and work abroad opportunities for students, including founding the department's Summer in Tuscany and Semester in Florence programs for undergraduate students. Dr. Meisenbach's research focuses on issues of marginalized identity and ethics at both organizational and individual levels. She has researched identity negotiations in the contexts of higher education fund-raisers, community choir members, working moms, and female breadwinners. Most recently she has been exploring the processes by which moments of stigmatized identities are constructed and managed in organizational life. Her theory of Stigma Management Communication focuses on the interactions of stigma attitudes and stigma management strategies at the individual level. At the organizational level, her research incorporates a rhetorical approach to analyze the identity management and ethics involved in practices of organizations such as Toyota, the American Red Cross, universities, and those represented in the television show Undercover Boss. 
She currently serves on five editorial boards, is a past associate editor of the journal Culture and Organization and is the current Editor-in-Chief of the flagship journal for research on organizational communication, Management Communication Quarterly. She is also the current Chair-Elect of the Organizational Communication Division of the National Communication Association. Her research has been published in a variety of disciplinary journals including: Communication Monographs, International Journal of Strategic Communication, Human Relations, Journal of Applied Communication Research, Management Communication Quarterly, Nonprofit Management and Leadership, and Sex Roles. 
Research Interests
Identity Negotiation
Organizational Ethics
Stigma Management
Strategic Communication
Courses Taught
Comm 3050 - Introduction to Communication
Comm 3460 - Organizational Advocacy
Comm 4476 - Organizational Communication
Comm 8130 - Seminar on Qualitative Methods –Phenomenology and Ethnography
Comm 8410 – Introductory Graduate Seminar in Organizational Communication Theory    
Select Publications
Meisenbach, R. J., & Feldner, S. B. (2019). Constructing the ideal worker identity: The rhetorical construction of discursive resources in Undercover Boss. Western Journal of Communication, 83, 403-422.
Meisenbach, R. J., Rick, J. M., & Brandhorst, J. (2019). Managing occupational identity threats and job turnover: How former and current fundraisers manage moments of stigmatized identities. Nonprofit Management and Leadership, 29, 383-399.
Meisenbach, R. J. (2017). Integrating ethics and responsibility into organizational communication research: Issues and new directions. Management Communication Quarterly, 31, 146-152. doi: 10.1177/0893318916676891
Noltensmeyer, C., & Meisenbach, R. J. (2016).  Patterns of stigma management strategy use among burn survivors and their partners.  American Behavioral Scientist, 60, 1378-1397.  doi: 10.1177/0002764216657384
Jensen, P., & Meisenbach, R. J. (2015). Alternative organizing and (in)visibility: Managing tensions of transparency and autonomy in a nonprofit organization. Management Communication Quarterly, 29, 564-589. doi: 10.1177/0893318915600577
Meisenbach, R. J. (2010). Stigma management communication: A theory and agenda for applied research on how individuals manage moments of stigmatized identity. Journal of Applied Communication Research, 38, 268-292.
Meisenbach, R. J. (2010). The female breadwinner: Phenomenological experience and gendered identity in work-family spaces. Sex Roles: A Journal of Research, 62 (1&2), 2-19.
Meisenbach, R. J. (2008). Working with tensions: Materiality, discourse, and (dis)empowerment in occupational identity negotiations among higher education fund raisers. Management Communication Quarterly, 22, 258-287.